American Geotechnical Company Profile
American Geotechnical was founded in 1984 by our CEO, Gregory Axten. Since our inception AG has grown from a 400 square foot Palos Verdes Estates office to a multi-disciplined engineering and testing firm. AG has provided thousands of clients throughout the southwestern United States solutions to simple and complex engineering problems. AG has received multiple Honorable Mention Engineering Excellence Awards from the California Geotechnical Engineers Association. Our DSA, CalTrans and ACI certified lab and technicians aid our investigation and design teams by providing quality field and lab data. Our construction related services are utilized by school districts, custom and tract home developers, cities/counties, and HOA's. We are successful in teaming with our clients to eliminate design failures and reduce liability by leveraging our 29 years of forensic engineering expertise.
We specialize in investigating, solving and repairing structure failures in adverse soil conditions. We are sought out across the country by Insurance Companies, Attorneys and high profile clients for our impartiality, credibility and confidentiality. Many of our clients, partners and employees have been with us for over 20 years. In today's marketplace that is a rare commodity. We care about every client, and take a unique individualized approach to every project big or small. Our core values; Caring, Integrity and Excellence say a lot of AG and our team. The majority of our business has been built on referrals and relationships. If you are looking for an innovative, creative, solution oriented engineering firm, then your search has ended.
What Makes Us Unique?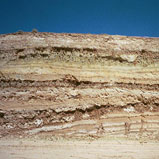 We have multiple locations to provide prompt service and advice at any phase of your project. We are large enough to handle any size project, yet small enough to maintain personal relationship throughout the project lifecycle.